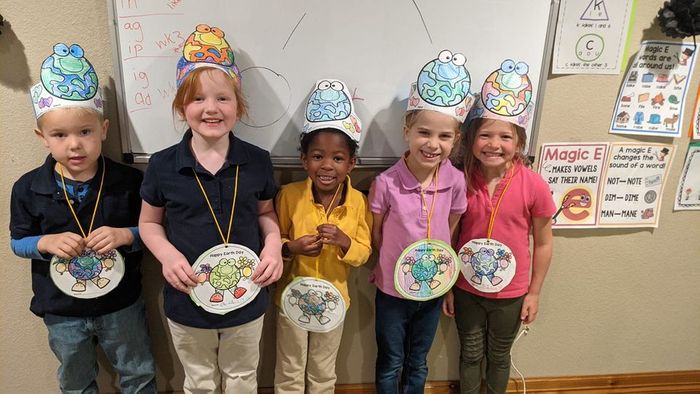 Sacred footsteps program
We are a Youth Program for children Ages 3.5 to 6 years old focused on bringing strong spiritual and academic formation in an incredible environment for them to mature and blossom! We are focused on introducing children into a living relationship with Jesus though hearing and responding to God's Word in our Chapel time.
The school day is then filled with center-time, songs, movement, sounds/letters, salvation history (covered in entirety every year!) bible-stories, snack, Recess, math, science, and crafts around the liturgical season! We also have a full virtues program where the children and their families are involved together!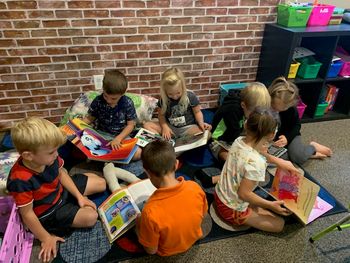 Mon - Thurs
4 Days a Week Options Are Available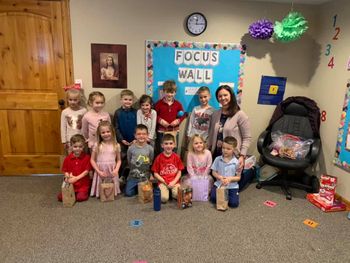 Mon/Wed or tues/thurs
2 Days a Week Options Are Available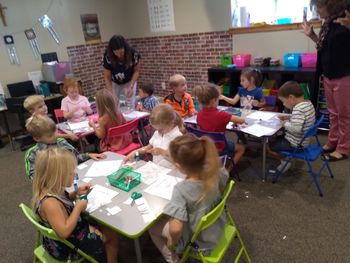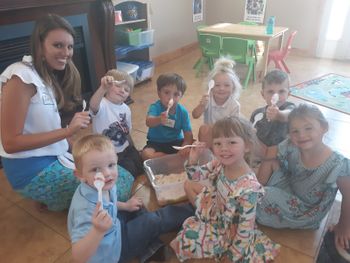 Spiritual, EMOTIONAL, EDUCATIONAL & SOCIAL Goals 
1) Introduce children into a living relationship with Jesus by teaching children to listen to Jesus in the scripture, through the methods of Lectio Divina, (both Ignatian contemplation [imagination] and Teresian meditation [mental]), encourage/reinforce personal bible time by having children share inspirations and thoughts/convictions from personal bible time with fellow students.
2) Experience shared prayer and song – mutually inspire each-other.
3) Experience the "Heart of the Father" from their teachers and fellow students at all times, the great love of Jesus heart for each student!
4) Be surrounded by the rich cultural life of the Catholic faith through liturgical crafts, learning integration, and being surrounded by the stories of the saints.
5) Exhibit a deep respect and reverence for God and all things of God and our Church.
6) Learn the basic Salvation History story from Creation to Jesus and the Church.
7) Share learning activities of all kinds, including art, writing, crafts and sensory experiences that help cement the day's learning objectives.
8) Experience and learn healthy social relationships through modeling and real-time instruction from teachers, assistants, and parent-volunteers, as well as from each-other. Be surrounded by children growing up in households that share the same faith and virtues/values.
9) Learn the virtues, both human and theological, that help us to enjoy life more, live closer to God, and fulfill our God-given task on this earth.
10) Develop a wonder of God's creation, and increased observation skills of His creation through scientific experiments and demonstrations, and through learning of every kind.
11) Experience any correction in a loving and thoughtful manner that respects the dignity of the child.
12) Have students display a deep respect for teachers and fellow students that shows profoundly through thoughtful and virtuous language.
13) Practice the habits of attention, order, neatness, and self-control.
14) Practice and display kindness to teachers and fellow students.
15) Practice and exhibit immediate obedience with a cheerful attitude.
16) Practice and show an attitude of service and helpfulness to other students and to all teachers.