See what our happy families have to say about us: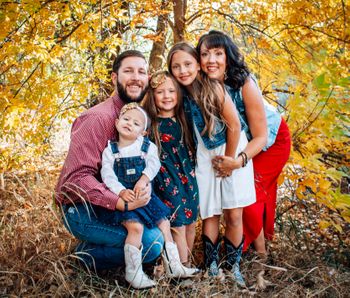 Sacred Heart Academy has been such a blessing to our family!
We have two children currently enrolled and our oldest has been attending SHA for 4 years! We have been absolutely amazed with our daughter's academic and spiritual progress.
We have been told by family and friends that our oldest is "advanced" academically, performing next grade level work! Lucy loves school and loves to learn at SHA. We are continually impressed with the curriculum, and how it helps our daughters enjoy learning! We especially love the inspiration and growth they receive in Chapel and Salvation History Class!
We also very much appreciate how SHA compliments the morals and values we implement with our children at home, to make even more progress on the character development of our daughters.
Sacred Heart Academy has been an answered prayer for our family and we look forward to many more years ahead at this incredible school!
We highly encourage you to consider SHA if you want an aggressively academic, and beautiful education for your children!
- The Hill Family -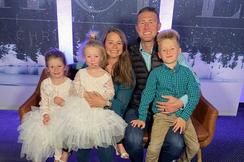 thank you SHA
"I just want to say thank you to the SHA Teachers! My kids are learning and having FUN doing it. In the past with school, it's usually a toss up - they are either learning or having fun - but at SHA they have both!
My kids have so much joy when they come home, which brings us so much peace and joy. Hudson has progressed so much this year with spelling and reading - it's clicked for him! Fiona has such a desire to learn and is sounding all the words out. It's just so fun to see! Thank you SHA!""
- The Vallino's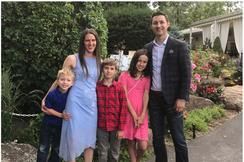 We love this school
" We absolutely love the school! It is a great balance for our family to be able to homeschool our children, and spend more time together and yet also allow them to enjoy a school experience 2-3 days a week with great friends from wonderful families who also share our faith and our values!
We love having faithful teachers at the school who inspire and educate our kids, as well as guiding them in the important areas of being loving and respectful towards God and others. Each day they begin in the chapel, sharing beautiful prayers and scripture.
The school has greatly impacted our children's character, socialization, prayer, knowledge, and has strengthened our family!
We highly encourage you to consider sending your children here, we are forming amazing disciples of Christ that will impact future generations!"
- The Schoenherr's
spiritually Growing
" We are Patrick and Lauren Thompson and our daughter Nora who is 5 years old is enrolled in Sacred Footsteps. Nora has grown tremendously socially and spiritually! Before attending Sacred Footsteps, Nora was extremely shy and wasn't excited about school. As soon as we visited Sacred Footsteps, Nora became so excited about going to school and was no longer "shy." We knew the Holy Spirit was working throughout this school and there is something special about it!
The fruits we've seen in our daughter this year are joyfulness to learn more about Jesus and her desire to sing songs that praise and worship God. Her love and faith for Jesus has grown and deepened in so many ways!
God has used Sacred Footsteps to not only help our daughter grow socially and spiritually, but to help our family grow in faith as well! Our prayer and belief is that you will find the same joy as you consider Sacred Footsteps and Sacred Footsteps Academy."
- The Thompson's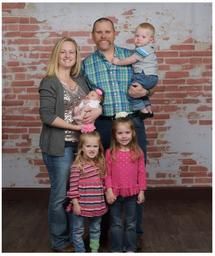 love for learning
"Our names are Sean and Mollie Houlihan, and our two oldest girls, Catherine and Elizabeth, are enrolled in the preschool and Kindergarten programs at Sacred Footsteps Academy.
We are enthusiastic about the school because of the intense academic program, the solid Catholic relationships between the children and parents, the parental support from the teachers, but most importantly, the faith based program!
Also, Sean and I are growing right with them!
Their knowledge of the bible has increased, they practice the virtues learned at school around the house, and we've noticed they love Jesus and our Church more!
Our kids have developed such a love for learning, which is usually lacking in regular education - they ask to go to school and are very upset if they have to miss for any reason!
This school is special in that the learning is rigorous, but fun and so enjoyed! We seriously recommend you consider Sacred Footsteps Academy and become part of your child's education!"
- The Houlihan's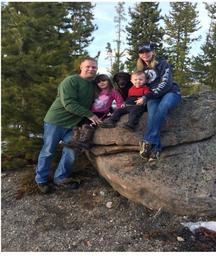 truly a sacred place
"Sacred Footsteps Academy is truly a sacred place that is filled with God's spirit - you can feel it when you walk through the doors! Everyone involved with our children are highly educated in their methods of teaching academically and spiritually. When we bring Isabelle to classes at Sacred Footsteps we know she will not only be receiving a great educational experience but also will be receiving a bountiful knowledge and love of our savior Jesus Christ.
Although Isabelle has been a blessing in our lives since birth and has always shown attributes in all of the Fruits of The Spirit, we have seen so much growth and understanding in these fruits since attending Sacred Footsteps. We have had so many friends, family and even strangers come to us and tell us that since starting her education at Sacred Footsteps she has grown into such a loving, spiritual and selfless little girl.
We only have Sacred Footsteps and their wonderful teachers to thank for igniting the true spirit in our little girl.
God has truly blessed the staff and the environment at this school. We know that your children will not only flourish in an academic standing but will grow so much in their relationship with God while attending Sacred Footsteps."
- The Byers'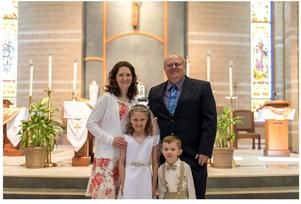 so Pleased with  SHA
" We are pleased with the school because it's been an awesome spiritual journey for our son. The staff is amazing and energetic and he has learned not only prayers, but all about the saints, bible stories and has a deeper understanding of the Catholic faith. They get to do everything from learning the ABC's and 123's to crafts, math and science. They get to go to chapel where they learn reverence, stories about Jesus, and how to it applies to real life. They learn songs and get to sing and dance praising the Lord.
Bryce has grown in faith and reverence. He has started to understand the importance of why Jesus died on the cross. He loves going to church functions where he and his friends can join together in song and prayer!
We seriously recommend you consider sending your children here because you will be absolutely astounded at how much your child will learn about the Catholic faith. The school makes it fun and engaging! We have made amazing friends with the other families that attend Sacred Footsteps and truly hope you consider sending your child here!"
- The Porter's