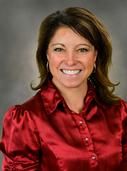 Jennifer Powell
Chairman of the Board, Director Pre-K - 3rd Grade
Jennifer and Shane Powell began Sacred Heart Academy and Sacred Footsteps several years ago with the dream of supporting parents in their mission to develop "world-class" disciples of Jesus, to create an environment where a love for Jesus could thrive, along with academic excellence and the individual attention given in small class-sizes. Jennifer has a Geological Science & Engineering degree from the University of Notre Dame, along with her Master's in Evangelization & Catechesis from the Augustine Institute. She has a gift for helping children develop a close relationship with Jesus, and creating an environment of spiritual growth and a striving for excellence in a school environment. The greatest gift of the school is the pure and innocent culture of the children in the school, as well as the serving and supportive teacher and parent group!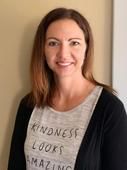 Mrs. Lacy Felker
Kindergarten/Junior Kinder Teacher
Mrs. Felker is a gifted, peaceful, and skilled educator. Her classroom is well-ordered and her students excel in their subjects. Mrs. Felker encourages her students to be caring, enthusiastic, and inquisitive learners. One of her favorite parts about teaching kindergarten aged children is watching her students' love of learning develop and their excitement about the world that God has created. Mrs. Felker has her elementary education degree from Fort Hays State University in Kansas. She has taught four years of Kindergarten, as well as preschool. Mrs. Felker and her husband, Kurt, have been married for 15 years have four boys. They are parishioners at Our Lady of the Valley Catholic Church.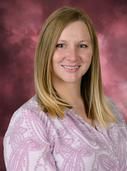 Mrs. Danni Riaz
2nd Grade Teacher
Mrs. Riaz is an enthusiastic and loving educator that has a knack for making learning enjoyable, especially instilling in children a great love for reading! Mrs. Riaz has an incredible gift for teaching phonics through paced learning, body movement, repetition and individual and team-reading strategies. Her classroom is lively, focused on group-work and collaboration, but is well-organized and peaceful. Mrs. Riaz encourages her students to be hard-working and to focus on becoming like Jesus. One of her favorite parts about teaching 2nd Grade students is watching students apply their learning to all aspects of their lives and all subjects. Mrs. Riaz has a Master's Degree in Education from Grand Canyon University.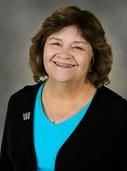 Ms. Woods
Math Teacher K-2nd Grade
Ms. Woods began her teaching career as a fourth grade teacher in Roosevelt, Utah, and then taught 5th and 6th grades at Dayspring Christian in Greeley for seven years. She then taught mostly the primary grades for the next twenty-eight years in the Johnstown-Milliken school district. Ms. Woods is a gifted math teacher, naturally creating games with the new material, a knack for teaching conceptual and mental math, and special discernment in making sure each student is understanding and grasping each concept. She has taken our hands-on, manipulative-based math program, and integrated our teaching style of games, group-work, and individual work to help each child excel and enjoy math! Additionally, she is a mature and joyful Christian that radiates God - she is involved at her Church leading bible studies and the Kids Hope program.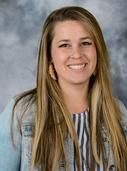 Mrs. Bethany Konzek
Director of Part Time 3rd-8th Grade
Bethany is a gifted administrator and coordinator, and has a passion for the classical method and implementing complementary curriculum. She has a passion for homeschooling, her family, God & farm life! Bethany has a Bachelors in Science from the University Northern Colorado, and Biblical Studies degree from the Free Lutheran Bible School & Seminary. She enjoys supporting parents in educating their children, as well as encouraging students to love learning and have a passion for the Lord! Mrs. Konzek and her husband, Dan, have been married for 12 years and have three amazing children.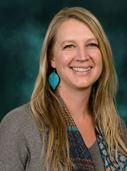 Mrs. Joni Lopez
Grammar & Literature Teacher 3rd-7th Grade
Mrs. Lopez has a passion for homeschooling, her family, God & helping others. Joni has an AA degree from Emmaus Bible College in Biblical Studies and a BA from Colorado State University in Organizational Leadership. She is currently completing her MA from Grace Bible College and Seminary in Clinical Mental Health to become a Christian Counselor. She desires to instill a love for learning, a heart for character growth, and foster healthy relationships in the students as they learn together. She also enjoys supporting parents in homeschooling. Mrs. Lopez and her husband, Steve, have been married for 24 years, and she homeschooled their 3 children, all of which are graduated, in college, or married.

Miss Lea
Miss Lea enjoys teaching children of all ages and watching them delight in God's love for them and appreciate the world He has created! She loves encouraging preschoolers' curiosity and helping them discover things about God, themselves, and the world around them! She also loves teaching Spanish and is thrilled when kids remember words or phrases and progress in learning language. She has 15 years of experience in working with children in children's ministries and volunteered for four years in Mexico at a Christian home and school for underprivileged children where she became fluent in Spanish and gained experience as a teacher. Her degree in Interdisciplinary Studies from Liberty University focused on behavioral sciences (including child development) and languages. Some of her favorite things are sharing Jesus with children, speaking Spanish, and watching kids grasp new concepts and grow!